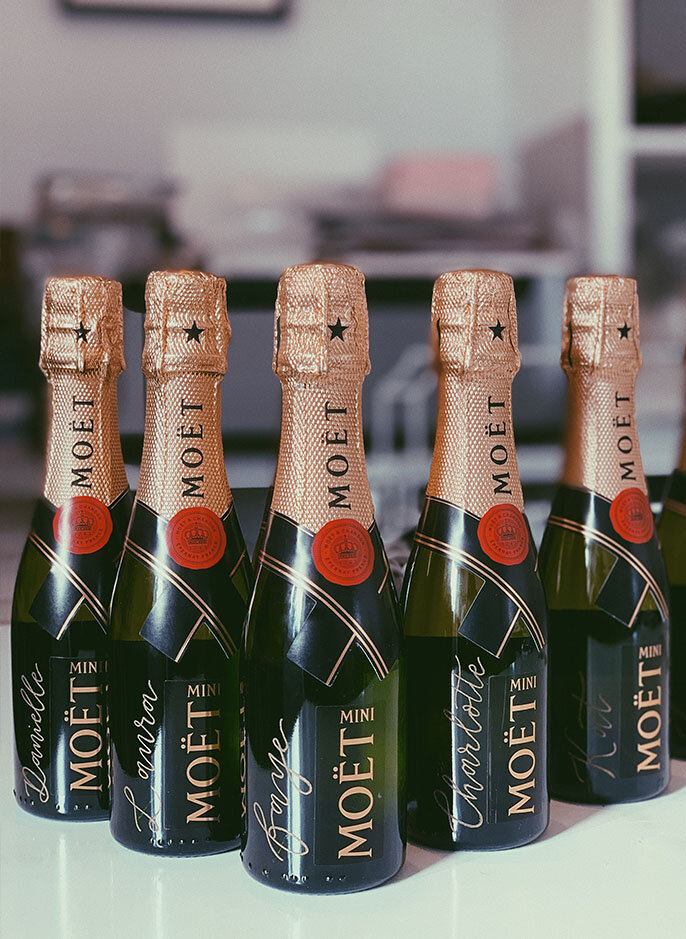 MINI-MOËT & CHANDON
Have your #minimoëtmoment personalised!
Add your personalised message, hand engraved & set in gold, to a Mini-Moët & Chandon Champagne bottle. They make the perfect little gifts, thank you's & party favours!
-
Moët Impérial is a truly iconic champagne, making it the perfect personalised gift to give all celebrations a sense of style. Created in 1869, this champagne has a distinguished and seductive elegance in its taste and look.
These mini-Moët bottles are perfect for all occasions, bridesmaid 'proposals', wedding favours, event & party gifts. They are sure to create a talking point and a lasting memory for your guests.
Message length is limited to the space available on the bottle. Mini-Moëts work best with no more than 3 words.